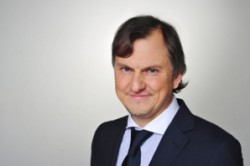 Ask our legal expert!
Gencs Valters
Claim your FREE copy
Doing Business Guide in the Baltics.
Tax and Customs Board reclassified consultancy agreements to employment agreements
On the 11th of September the Supreme Court of Estonia dismissed cassation submitted by Sirowa Tallinn (Sirowa) in relation with Tax and Customs Board ruling to enforce payroll taxes on payments made by Sirowa on the basis of consultation agreements to its management board members companies.
Sirowa concluded consultancy agreements with the companies owned by its management board members to provide consultancy services. All management board members were former employees of Sirowa and in their employment contract stated that all their obligations will remain the same even if they are elected as management board member.
In doing so the management board members companies issued consultancy service invoices to Sirowa, therefor paying only VAT on the sum instead of regular employment salary or management board member service fee, which would have brought obligation to pay social and income tax on the made payments. Management board members did not receive any salary from Sirowa.
As the shareholders of their personal companies the individuals could pay out dividends as a profit made by the company, thus paying only income tax.
Tax and Customs Board reclassified these consultancy agreements between Sirowa and its management board members companies to employment contracts, concluded between Sirowa and the management board member. Which has now brought a severe tax obligation as this scheme was used for several management board members during several years.
Before making decision which could lead to increased tax liability please consult with your lawyers and tax specialists.
Kati Kruut
English speaking lawyer and tax consultant at Gencs Valters Law Firm in Tallinn,
Practising in fields of Corporate and Tax law in Estonia, Latvia and Lithuania.
T: +372 61 91 000
F: +372 61 91 007
To find out more about tax requirements in Estonia, please contact our English speaking lawyers and tax consultants at info@gencs.eu