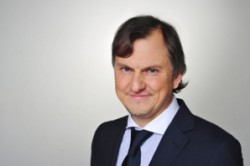 Ask our legal expert!
Gencs Valters
Claim your FREE copy
Doing Business Guide in the Baltics.
The Estonian Patent office has joined the pilot project of Global Patent Prosecution Highway (GPPH)
The aim of GPPH project is to enable faster and higher quality in patent examination within the patent offices that have joined the project. In essence, when a person has filed a patent in one patent office then upon filing in another and meeting a list of requirement, the application in the latter office can go through the examination process in a faster way. The main idea comes from the fact that once the earlier office has done the examination, the latter one can use the examination results from the first office and thus, conducts its expertise a lot faster.
Terms of application for GPPH
Filing or priority date marked on the patent applications must be identical in the Office of Earlier Examination (hereinafter, OEE) with the one presented to the Office of Later Examination (hereinafter, OLE);

At least one claim in the patent application presented to the OEE must be accepted;

All the claims presented in the patent application to the OLE must sufficiently correspond to the claims presented in the patent application filed to OEE;

No actual expertise must have started in the OLE, although exceptions to that condition in different offices apply;

A "Request for Substantive Examination" must have been filed at the OLE either at the time of the PPH request or previously (this term does not apply in the process in Estonian Patent Office).
Additional requirement that a patent application should be published by OEE, may be applied in some patent offices.
Joined patent offices
It is important to note that examination through GPPH project can be claimed only with for a patent that has gone through the expertise in the patent office that is part of the GPPH project.
As of 6th June 2015, there are 21 patent offices that have joined the project. Among them are patent offices from:
Australia (IP Australia);

Austria (APO);

Canada (CIPO);

Denmark (DKPTO);

Finland (PRH);

Germany (DPMA);

Hungary (HIPO);

Iceland (IPO);

Israel (ILPO);

Japan (JPO);

Korea (KIPO);

Nordic Patent Institute (NPI);

Norway (NIPO);

Portugal (INPI);

Russia (ROSPATENT);

Singapore (SPTO);

Spain (SPTO);

Sweden (PRV);

United Kingdom (UKIPO);

USA (USPTO).
Should you wish to receive our legal assistance in Latvia, Estonia and Lithuania, please feel free to contact us at info@gencs.eu