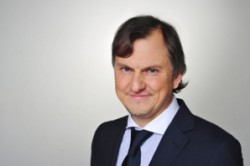 Ask our legal expert!
Gencs Valters
Claim your FREE copy
Doing Business Guide in the Baltics.
Baltic law firm unveils new web logo
Our firm after 11 years has decided to introduce a new web logo, underlining presence of our law firm in Latvia, Lithuania and Estonia. Law office in Latvia was established on March 7, 2000, law office in Estonia, Tallinn on June 2, 2008 and law office in Lithuania, Tallinn on November 1, 2008. The firm blends legal, tax and financial advice into one package for clients.
Tallinn office is headed by Estonian lawyer Piret Tees, Vilnius office - by Lithuanian lawyer Dovile Alekniene. We specialize in tax in Latvia, Lithuania and Estonia as well as corporate,litigation, M&A and intellectual property matters.