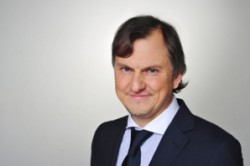 Ask our legal expert!
Gencs Valters
Claim your FREE copy
Doing Business Guide in the Baltics.
Expatriate Tax Planning in the Baltics
Expatriate Tax Planning in the Baltics
The International Tax Specialist Group (ITSG) is a network of skilled tax specialists. Each ITSG member is highly experienced in international tax planning and is recognized as a valuable member of the group by his fellow peers. ITSG is a private group and members join the group "by invitation" after working successfully with other members.
Each year ITSG holds two conferences – the European and the Worldwide Tax Specialist Conference. On 18th – 19th of May our tax attorney Valters Gencs represented Valters Gencs Law Firm in the ITSG European Conference in Sofia, Bulgaria. We shared our knowledge on Expatriate Tax Planning in the Baltics with fellow ITSG members. The presentation was well received and appreciated by the whole ITSG community.
You can see the "Expatriate Tax Planning in the Baltics" presentation prepared by Valters Gencs, Tax attorney situated in Riga, Latvia here .
Should you have any questions regarding tax planning in the Baltics, please do not hesitate to contact our English speaking tax and legal specialists via info@gencs.eu .
T: +371 67 240 090
F: +371 67 240 091