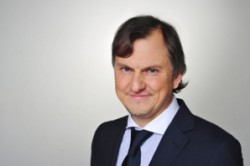 Ask our legal expert!
Gencs Valters
Claim your FREE copy
Doing Business Guide in the Baltics.
27th MIPIM real estate market in Cannes, France
On March 15th, 2016 Gencs Valters together with Multilaw will take part in lawyers' informal networking event during MIPIM at the Miramar Page.
MIPIM is the world's leading property market event which brings together the most influential players from all international property sectors - office, residential, retail, healthcare, sport, logistics and industrial, offering unrivalled access to the greatest number of development projects and sources of capital worldwide.
The 27th edition will be held in Cannes, France from 15-18 March 2016.
Interested in purchasing real estate, land or property in Latvia, feel free to download our new real estate guides in the Baltics 2016?
Real estate guides will be distributed during the MIPIM market.
For more informationa about MIPIM market, click here.