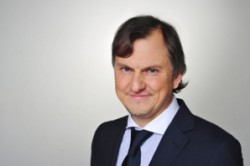 Ask our legal expert!
Gencs Valters
Claim your FREE copy
Doing Business Guide in the Baltics.
New amendments in the gambling taxes in Latvia
The Saeima (Parliament) of the Republic of Latvia in the final reading accepted several amendments to the Gambling and Lottery law on 30.11.2015.
The amendments are not in the force yet. Law changes will be in force from January 1, 2016.
According to the amendments, from January 1, 2016 the gambling tax is increased for each gaming machine for every location from 3`141,7 EUR to 3`204 EUR and for each roulette, card or dice game table from 17`279,36 EUR and 18`000 EUR.

Also from January 1, 2016 fees will be amended for receiving the gambling licenses.
According to the law now the fee for license to organize gambling is 427`000 EUR, while the fee if the gambling is organized only by using of the electronic communication services, and is 200`000 EUR.
Gambling fee for the repeated registration of the license to organize slot machine games, bingo, roulette, card games, dice games, gaming, betting and games of chance on the phone is 37`000 EUR.

According to the amendments, the fee for a license to organize games in a specific place - casino - will be 30`000 EUR, gambling hall or bingo hall – 4`500 euros, totalizator or betting rate reception place – 2`000 EUR.

According to the amendments for receiving of the casino, gambling hall or bingo hall license, the consent of the respective municipality for opening it in the particular premises shall be submitted.
The exemption is if casino shall be opened in the 4-5 star hotel. In this case the certificate of hotel`s category shall be submitted.

We also have to inform you that Latvian Employers' Confederation and Latvian Gaming Business Association objected against the proposals to increase the lottery and gambling taxes and fees in the amounts as set above. Organizations recommended for the period up to January 1, 2019 to keep the gambling tax and duty rates at their current level, as it meets the long-term state policy in the field of gambling.
Eva Narovska
English speaking lawyer in the Gencs Valters Law Firm office in Riga, Latvia.
T: +371 67240090
F: +371 67240091