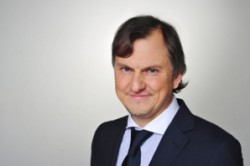 Ask our legal expert!
Gencs Valters
Claim your FREE copy
Doing Business Guide in the Baltics.
Protection and Enforcement of Geographical Indications
Geographical Indications (GI) are a parallel string besides trademarks to secure the customers trust in a certain product's origin, protect him from confusion and allow producers of goods to profit from the benefits of a products quality and reputation. They can for example refer to countries, regions or cities. If a product is protected by a GI, other distributers are permitted from using the indication for their own products if those are not produced in the geographical area.
In contrast to trademarks, a GI is not owned by a single person but is meant to prevent the misuse by persons not producing the good in the indicated region. GI cannot be registered as a trademark, because there is an interest for use by all producers of a certain region. In contrast, not every product name can be protected though they have to show a certain level of determination. Therefore there is no protection for a term like "Italian Salad", because customers will mostly not understand it as a salad "made in Italy" but as a certain type of recipe. The most popular example for a GI might be Champagne: Only wine products that are produced in the Champagne wine region in France are allowed to carry that name.
In addition, also indirect indications can be protected, for example the use of flags, emblems or even a (historical) person's name.
How to apply for protection?
GI are protected by the laws of the different member states as well as on a European scale. On a national scale there is - in contrast to a registered trademark - no need for registration of a GI to receive protection. In case of a violation a court will review if the claimed term is protected and if the defendant's product infringes the GI.
On a European Scale EU Directive No. 1151/2012 protects designations of origin and geographical indications regarding food and agricultural products which are registered with the European Commission. Such a registration can be made by an association of producers of the certain product. With regard to the protected goods the EU law is given priority over national law. The application needs to involve a specification regarding the products as well as information about the name, certain area and a description regarding the connection between the products characteristics and the geographical specifications. The application will be published and any natural or legal third person has the right to object. If there is no objection and the application fulfills the requirements, the term will be registered and from thereon is protected from any form of misuse.
A registration can be very beneficial in addition to the national protection. By specifying the exact scope of protection, the distributer also raises the level of appreciation and reputation of the product. So far there are seven Registrations for Lithuania and five Registrations for Latvia.
What are the requirements for a violation and how is a claim enforced?
The misuse of GI bears a high risk for producers, because customers have certain expectations of quality when it comes to GI. A violation requires that another product or its advertising causes the possibility that customers falsely think that the good was manufactured in the area (falsely) indicated. An example would be the distribution of "Parma Ham" or "Ham from Parma" that was not made in the city of Parma. Such a claim can be brought to court by associations, competitors or chambers of commerce when it comes to injunctive relief. Regarding possible damage claims only a competitor can make a claim. In addition the infringing products can be seized and destroyed.
Should you wish to receive our lawyer's assistance in Riga, Vilnius, Tallinn, please feel free to contact us at info@gencs.eu