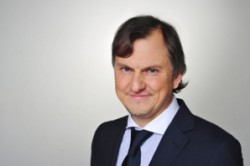 Ask our legal expert!
Gencs Valters
Claim your FREE copy
Doing Business Guide in the Baltics.
World's largest privately-held real estate agency: Lithuania offers the best business conditions in the world
Earlier this month Lithuania has been rated as a country with the best business conditions globally for business process outsourcing according to the world's largest privately-held real estate agency.
In this year's Business Process Outsourcing and Shared Service Location Index Lithuania was listed the first in the world in the business conditions category, and took 11th place in the overall index. In comparison, Poland was rated in 18th place in the overall index, Germany was rated in 25th place while Ireland took the last (36th) place of the ranking. As a newcomer to the Index, Lithuania was rated the highest out of all newly listed countries.
The creators of the Index stress that "as inflation and business costs continue to rise in a number of established markets across the globe, corporates will increasingly look to assess different markets and locations in order to achieve the cost savings and business realignment required". The Index eases the task and provides an objective tool for corporates to be able to reflect on their risk profile and selection criteria and determine the optimum location for business process outsourcing activity.
Lithuania topped the list in the category of business conditions. Analysts indicate that "Lithuania's attractiveness has steadily increased over the last few years, largely driven by the country's proficient English speaking workforce and impressive ICT infrastructure, currently ranked 10th in the world for internet connection speeds".
The appeal of the country's market has "steadily grown since 2008, emphasised by a fourteen fold increase in investment from 2008-2013. In fact inward investment in the sector rose an impressive 82% from 2010-2013, as an influx of companies sought access to its highly proficient English speaking workforce at competitive cost to quality ratios." Knowledge of English language may be a deciding factor for some, however other Lithuania-based companies manage to service their clients in as many as 26 languages. A high number of young professionals in Lithuania have good know knowledge of Russian, while in certain regions of the country French and German prevail as second foreign languages.
The Index points out that all of the above mentioned conditions "have drawn high profile global companies to the country such as Western Union and Barclays, who now employ over 1,300 staff in the country. Both cite the quality and cost competitiveness of the country's labour pool for their continued expansion in the region". In addition to that, companies like Nasdaq, Lindorff, Intermedix and Danske have substantial business outsourcing centres in Lithuania. Even internet giant Google has started following a global trend by opening an office in early 2015.
With relatively low costs, well-educated workforce and great infrastructure Lithuania is a hard country to beat.
Jovita Valatkaite, lawyer of the Gencs Valters Law Firm in Vilnius
Practising in fields of Real estate in Latvia, Lithuania and Estonia
T: +370 52 61 10 00
F: +370 52 61 11 00