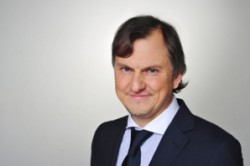 Ask our legal expert!
Gencs Valters
Claim your FREE copy
Doing Business Guide in the Baltics.
Major European gambling operators blacklisted in Latvia
The Latvian gambling regulator has published its first blacklist of 20 gambling domains including PokerStars, bet365 and 888 in an attempt to restrict the grey market in the Baltic country. The names published last Friday are the most popular sites in Latvia, according to the gambling authority, and include William Hill, Bwin, Betfair and Nordic operators Unibet, Betsson, Triobet and Expekt.
More sites will be banned
Legal advisor of the Lotteries and Gambling Supervisory Inspection, said: "We started our blocking activities with the most popular sites in Latvia that were available in the Latvian language. "Of course we will add more sites every day, the next portion is already prepared, and we hope that blocking will be a last signal to illegal operators to turn away from the 'grey market'." Advisor added that licensees have fought an "unfair battle" against unlicensed operators for some time, which prompted the decision to introduce a blacklist. The government introduced new draft legislation in April to allow for internet service providers to block unlicensed operators.
Sites reluctant to apply licenses
Online gambling has been allowed since 2006 but few international operators have applied for a license because of high fees, strict advertising rules and a requirement to establish a local business. Furthermore, a license is only valid for a year and the licensing procedure can take up to six months, according to Eva Narovska, lawyer at pan-Baltic Gencs Valters law firm. She added: "For now the operators are reluctant to apply for a license as the path to receive it is long and expensive compared to the size of the Latvian market and advertising is prohibited outside the gambling places."
Aim is to avoid grey market in gambling sites
Narovska said that around 1,400 unlicensed gambling operators are thought to currently target Latvia's population of 2m, and added that the new blacklist should help shrink the country's grey market in time even if progress is "slow". She said: "This is a time consuming procedure and it takes a lot of manpower to ban all these unlicensed internet gambling sites." Narovska now expects some of the largest international operators to apply for a license as they already have "a stable and big client base in Latvia". Currently only four operators — Latvijas Loto, Olympic Casino, Optibet and Synot Holdings — have a license to offer online gambling in Latvia. At the end of July, the gambling regulator said that gross gaming revenue (GGR) for online gambling increased 150 percent year-on-year in the first half of 2014 to €2.1m after Olympic and Synot received licenses last August. The turnover of Latvia's total gambling market was up 9 percent to €97m in the period.
Latvia taking the same footsteps as its neighbor
Narovska compared the Latvian market to neighboring Estonia where a blacklist was introduced in 2010 to clampdown on unlicensed websites. Estonia now has nine licensees, including PokerStars, Triobet and Unibet. Meanwhile, the Bulgarian regulator blocked four domains linked to bet365 last week, despite the operator being in the process of applying for a license there. Another six sites were also added to the blacklist, taking the number up to more than 200 domains.
Eva Narovska, lawyer of the Gencs Valters Law Firm in Riga.
Practising in fields of Gambling Law in Latvia, Estonia, Lithuania
T: +371 67 24 00 90
F: +371 67 24 00 91